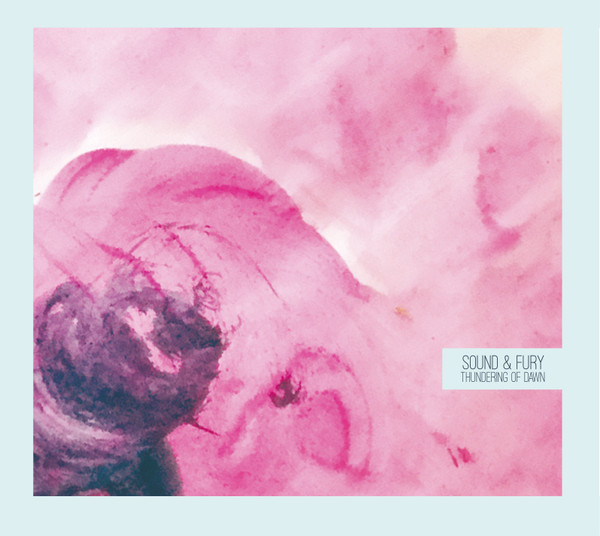 Pepa Päivinen – soprano, tenor and baritone saxophones, flute
Jorma Tapio – alto saxophone, bass clarinet, flute, bass flute
Tane Kannisto – tenor saxophone, flute
Antero Priha – trumpet
Jimi Sumen – guitar
Julius Heikkilä – guitar
Sampo Lassila – bass
Hannu Risku – percussion
Simo Laihonen – drums
(Compositions by Edward Vesala, Iro Haarla, Jorma Tapio)
Piruntanssi
Ready Way to Go
Thundering of Dawn
Doxa
Charismata
Al Vreda Daia
Peace is the Language of Stars and Stones
(61:41)
Vantaa, Finland, June 2017
Karkia Mistika Records KARMI-094
Just in case you don't know, Sound & Fury began as a vehicle for the music of composer-drummer Edward Vesala in the 80s, featuring blends of avant-garde jazz, classical and folk. Vesala passed away in 1999 but following a tenth anniversary concert, a new version of the group emerged led by long-time collaborator Jorma Tapio. In 2013, the first album from this new line up, "Pulsacion", featured seven previously unrecorded Vesala pieces. This new release features more music by Vesala, arranged (as always) by Iro Haarla and additional compositions by Haarla and Tapio.
With minimal liner notes and information, the music must speak for itself. Unsurprisingly, it does just that.
Piruntanssi's reeds slice and stutter, guitars growl and rumble, and the drums carry a ritual swing. Quite the 'little-big band'opener. Fanfare done, Ready Way to Go brings a more suite-like complexity with its poem-like bass, eloquent trumpet, woodwind swells and atmospheric electric guitar. The swirling maelstrom of the title track is epic in scope and practically psychedelic in execution – waves of sound break and crash with a terrible yearning undertow. Doxa and Charismata, the two Iro Haarla compositions could be two sides of a single coin – maintaining the energy so far, though frequently in a more contained, measured fashion (the reed-heavy Doxa with added guitar is an interesting contrast to the piano-led version on Haarla's 2011 ECM album "Vespers"). The sharp and spiky intro to Al Vreda Daia signals approaching conclusion but there's still plenty of drama to come in this near 12-minute odyssey and the subtle addition of treated guitar is the seasoning that makes all the flavours stand out. Finally, Tapio's compositional contribution, Peace is the Language of Stars and Stones is very much in keeping with the rest of the set. Previously featured on the "Ghatika" album by his Kaski project, the music's lush transcendence is only enhanced by the expanded instrumentation (with the guitar solo adding a sharp edge), making it a fine and elegiac closer to Sound & Fury's latest.
–