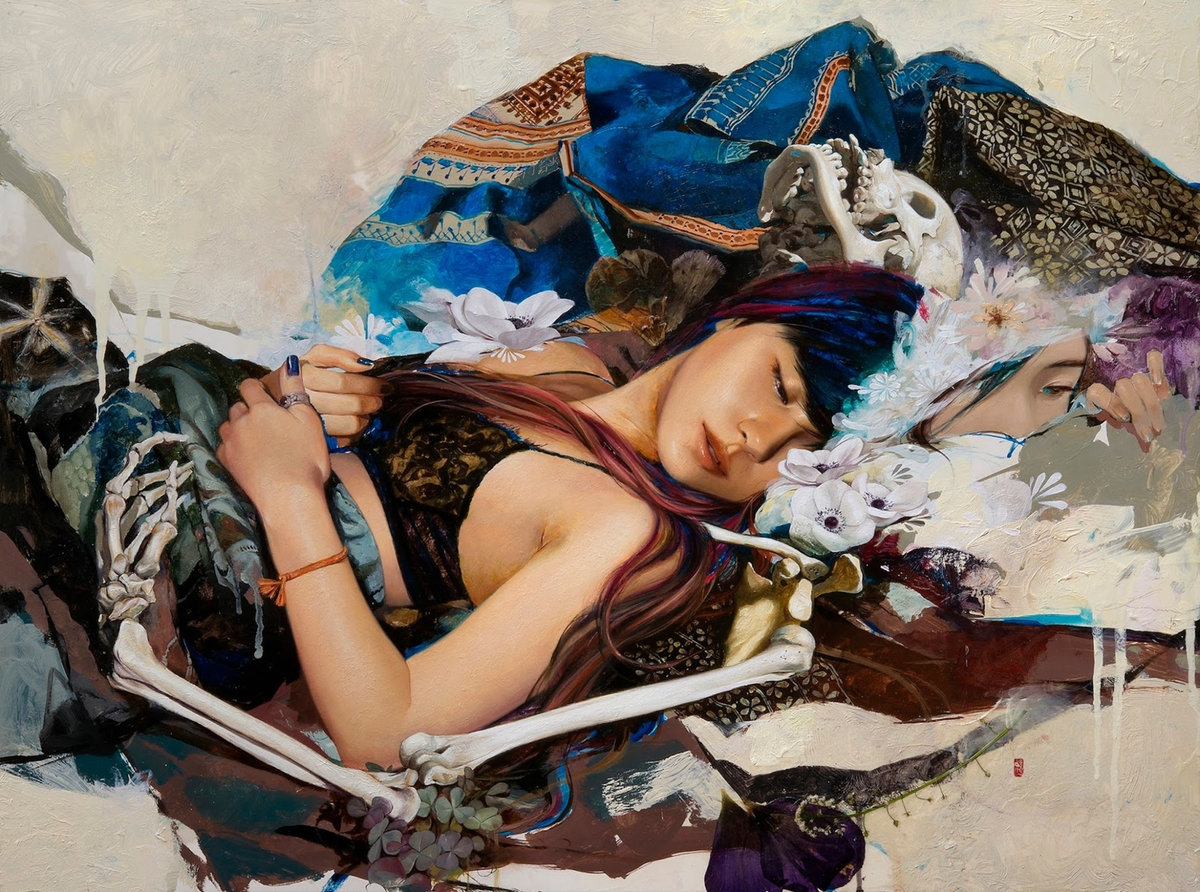 Samuel Goff – drums, percussion, bowed dulcimer, vocals, electronics
Abdul Hakim Bilal – bass, percussion
Erik Schroeder – alto saxophone, tenor saxophone, percussion, flute, keyboards
Zoe Olivia Kinney – cello
Tim Harding – alto saxophone on Track #3
Love Lingers Like Poison in the Veins
Penance
Love Lingers Like Poison in the Veins (LIVE)
(67.48)
Orb Tapes OT_064
RAIC (or the Richmond Avant Improv Collective) is a core of four musicians, often augmented via a network of semi-regular collaborators. In their own words, they draw on, "…avant garde, soundtrack, ambient, noise rock and free jazz, classical, and post rock."
"Love Lingers Like Poison in the Veins" is their second album, originally released for download in March 2017 and now available on a limited edition cassette via Pennsylvania's Orb Tapes.
Immediately, a sense of unhurried structure is apparent. Whether anything was planned out or that structure emerged organically, the title track is no chaotic, free-for-all, improv clash-up. This breathes. Here there are wide open spaces for the ear to explore. This is lyrical beauty via an astonishing variety of textures and styles: mournfully operatic, dashes of late night, noir sax, unnerving percussion, textural bass, and reed-fuelled prayers to an absent deity.
The core thread is Kinney's cello, a voice that speaks of wistful, tense regret from a distance, as if through the memory of an old radio; often augmented by a rasping, oscillating drone presence (the dulcimer, I think, but remember, my ears are made of tin).
About half-way through, there's a peak of pleading expression followed by a short intermission, a more pointillistic bass and cello exchange with skittering, circling percussion. Shortly, 'Act Two' commences as drums roll, bass and cello rumble, and a saxophone pours its soul out, flinging appeals heavenwards in the spirit of late (but not too late) Coltrane. The climax is satisfyingly dramatic, elegiac, and even healing.
It's drenched in emotion and if you're wondering which one, let the title give you a clue. This is music to listen to while you ponder the remaining pieces of your shattered heart. It will sympathise with you, throw your pain into razor relief, and just possibly, maybe, lift you up while whispering in your ear like a friend, Hey now, it's okay, you still have most of it left… let's fix it together…
Penance is a more abstract, free-blower of a track. Softly clattering percussion leads into saxophone frenzy – a release of tension and restraint all the more powerful for what's gone before. Particularly fine is the middle interplay between sax and cello; not so much a dialogue as the cello reflecting and commenting, one step removed.
The third and final track is a live version of the title piece. This is where the elements of improvisation become evident in the differences to the studio version. The broad structure is still there, the signposts are in place, but the fine details are expanded upon, switched around, tinkered with. The result is a rich alternative, denser at times, equally as powerful, just as moving.
Love lingers like poison in the veins. Doesn't it just? And this is such sweet, sweet, bittersweet poison.
–
For more RAIC, visit their Bandcamp or Facebook pages.