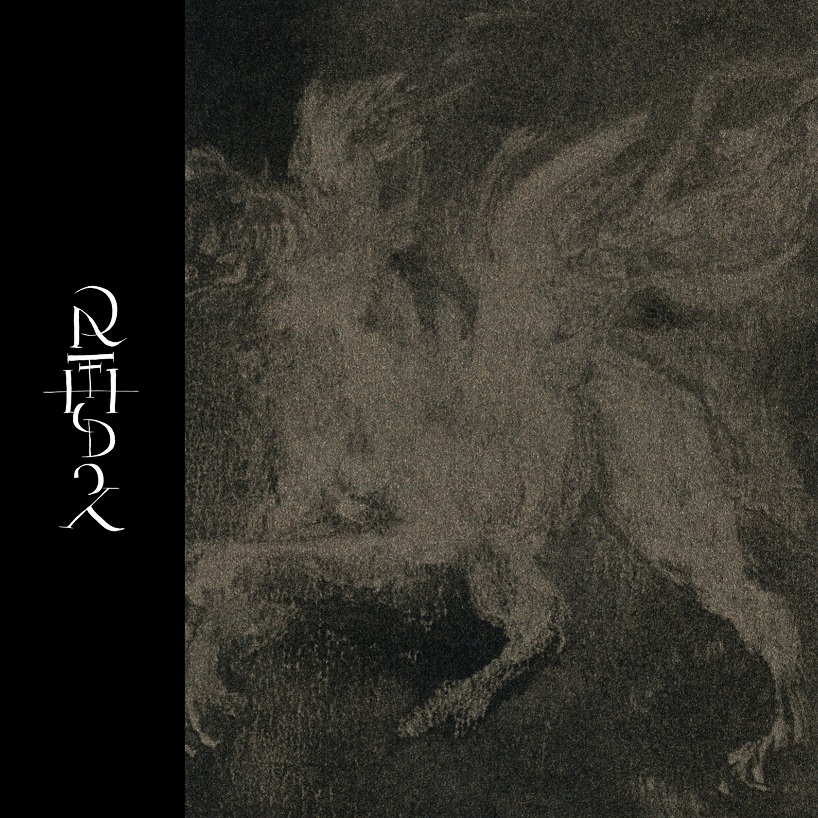 Marco Serrato – bass
Borja Díaz – drums
Achilles Polychronidis (AkiPo) – saxophone
Utech Records URCD103
This is Orthodox's sixth release, and their first for Utech. Serrato and Díaz have been forging their free doom sound for a while now and they're joined here by Achilles Polychronidis of sax-drums duo, Skullfuck, for a single 36-minute track of coruscating noise.
It starts with just Serrato's bass – so slow, so low, that you can hear the sound cracking, crumbling under the weight of its own frequencies. Díaz's drums offer no traditional rhythm or beat. Instead they act as a sporadic/erratic framing device, giving the overall sound picture shape and boundary. Polychronidis isn't heard until near the 4-minute mark, and following a short series of eldritch mating calls, he begins a marathon of fractured ululation, providing an upper-level discord that saws at the brain, constantly teasing and tweaking the attention.
The whole thing is very sculptural. A veritable mass of slow-tempo pulsation made up of the twin layers of bass below and sax above, while the drums act as hammer and chisel, short, often truncated blows that reveal and delineate the overall shape.
And then, it's done. Everything stops dead and the ensuring silence becomes the coda, lending some retrospective structure and inevitability to the whole, too-brief session.
On paper, Orthodox and Skullfuck are a good match; I wouldn't be surprised to see them together on some noise-jazz-rock double bill. However, it strikes me that what AkiPo brings to the party here is more the relentless ritual wail from his recent solo release "Annoy". The result is a certain prayer-like, beseeching quality – a constantly rising column of raw vibration, droning catharsis and strange ecstasy. This is probably what Cthulhu listens to on his days off.
"Supreme" will be released on 13th January.
–