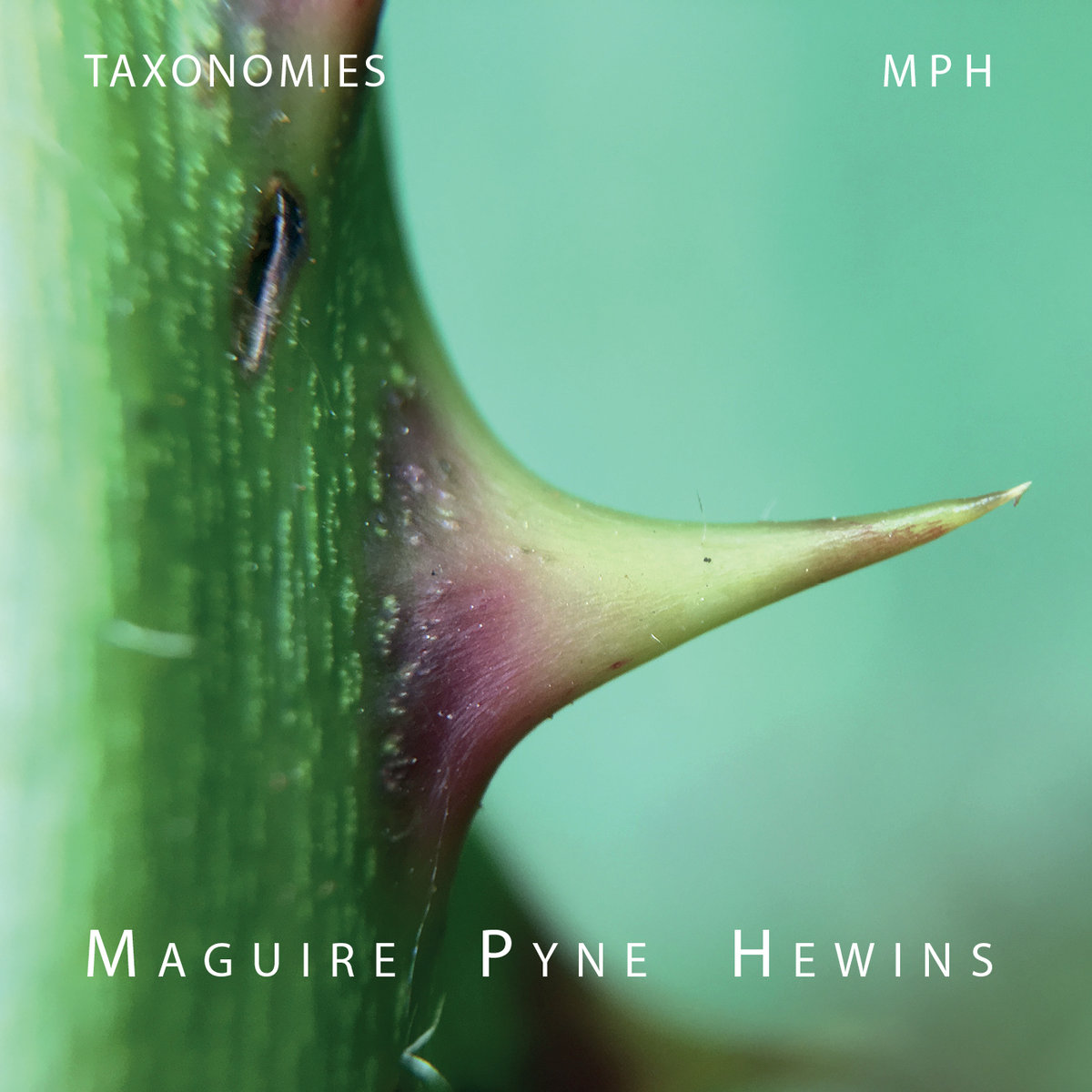 Under the deceptive guise of easily absorbed melodies and rhythms, this is gently and subversively experimental.
Subversive and submersive, this album lurks beneath a deceptively placid surface. No matter the occasional sweetness, and the apparently feather-delicate melodies, those opening notes on the piano betray a touch, a soupçon of menace. In fact, taking the opener Tormentil, the congas, the elusive drone, the light (Alice) Coltrane-ish spirituality, it's an odd mix on paper but via the ears, it breathes perfect sense. As does #2, False Jasmine which bounces around, strong on the vibes and theremin-like electronics; a frenetic improvised '60s B-movie soundtrack (probably a subtle underpinning for the obligatory tripping out scene). Jazzier, bluesier improv comes courtesy of the guitar and organ driving Psychedelic Frogfish… And so on, the trio flows from hypnotic airs to free collision, oddball quirk, pastoral meditation, maybe a touch of Third Stream, and yet everything coheres: balanced, luminous, seductive.
Described individually, the tracks can seem a weird collection but the introspective, unhurried flow of ideas and interplay, and the almost songlike structures lull the ear, leading to a number of 'How did we get here?' moments when the conscious brain takes note. In fact, the album cover may be the best indicator of what's going on: natural, organic music… with thorns.
Alex Maguire – piano, Hammond organ
Martin Pyne – vibraphone, drums, percussion, electronics
Mark Hewins – guitars, electronics
Tormentil
False Jasmine
Finger Muscle
Meadowsweet
Psychedelic Frogfish
Eyebright
Purple Loosestrife
Rocket Larkspear
Lamina
Sally Lightfoot
(35:43)
Discus Music