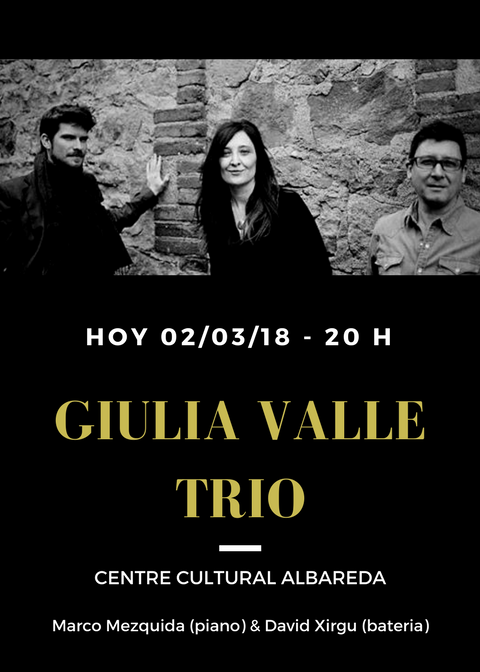 Giulia Valle – bass
Marco Mezquida – piano
David Xirgu – drums
Centre Cultural Albareda, Barcelona
This was the second in a short series of Barcelona concerts from Giulia Valle's trio and while I can't speak for the others, this one was fizzing with exuberance – possibly due to it being in Valle's own neighbourhood, which she made a point of mentioning.
Anyway, from the start, the bubbling torrents of sound, comprising burning bass riffs, shimmering percussion, and 70s-tinged electric piano set the tone: upbeat, life-affirming jazz with a dollop of funk. Imagine the lost Lalo Schifrin soundtrack to the cool, urban cop movie you never saw.
Throughout the interaction was precise yet loose and free-roaming, three consummate musicians absolutely in a telepathic flow… Xirgu a precision master of presence, subtlety and emotive understatement; Mezquida distilling an effervescent mixture of intense celebration; and Valle's bass the pure, warm heartbeat, the fleet and shifting pulse of each of the four or so compositions. Anybody whose fingers or feet weren't tapping was probably deceased.
–