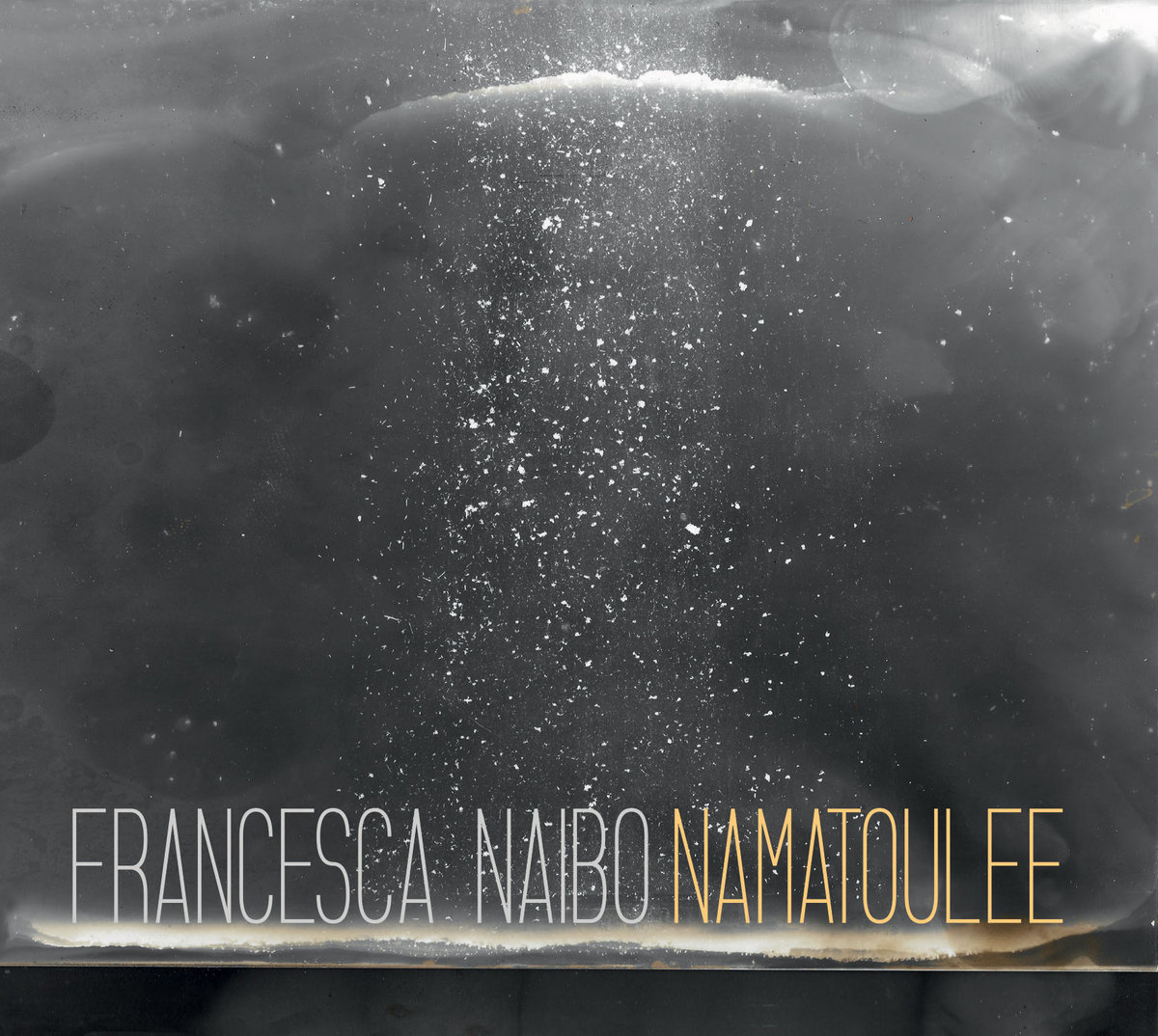 It starts with a cry, a gentle howl… a void, as all the air pours out of the universe. Unfurling like an alien flower emerging from an egg, an elegant and unknown bloom, a couple of minutes in and the opener Mae Lougon could introduce Kubrick's 2001. Peering into that abyss, what you see is up to you. What emerges are deep, cello-like tonalities, growls, moans and Francesca Naibo's expansive vision of the possibilities of electro acoustic guitar.
The spectrum of sounds here is one thing, another is their totally natural (though often melodically twisted) usage – nothing is forced, no square sounds in round ears,.. everything is bold, beautiful, bewitching and absolutely right.
On Toundaleda, atonal harmonics shimmer and ring with loose slide vibrato, twisting in the wind. A music-box plinks and plunks its way through an atonal sound-maze; the path is clear (in hindsight) but not straight. Voiceless vocals harmonise (and not) with violin-like sawing on Nadare Nura. Hints of a Bailey-inspired fractured non-idiomatic approach bat around the headspace in Làmeda Lemèda and Tandiketi, flirting with more fluid picking, threatening a melody. Elsewhere we encounter synth-like heavy drones and science fiction, the sound of drowning, and elegantly abstract noise.
The overall sense is of freely wandering, virtuosic control, and a fearless embrace of the unexpected. Yet through the avant-garde sensibity and extended techniques and amplification, you can hear the wood – this is an organic sound from fingers on rosewood and steel – warm, living, growing even…
This album is a postcard from the beyond, past the boundaries most guitarists usually accept, a zone in which every square inch of the instrument is a sound source, filtering the artist's febrile sonic imagination.
Mae Lougon
Toundaleda
Nadare Nura
Fadadada
Lanka
Làmeda Lemèda
Foush
Teing Dol
Gontenghen
Fron-ne
Dengoro
Groff
Walee
Tandiketi
(46:32)
Aut Records
All tracks improvised by Francesca Naibo – guitar, objects, effects
Namatoulee is available from Aut Records and Francesca Naibo's Bandcamp page.