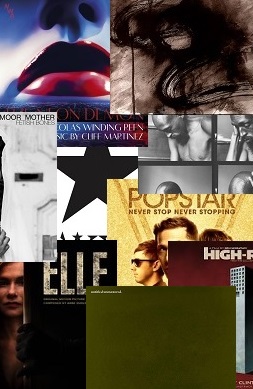 This year, for the sake of fun and variety, alongside the usual aJazzNoise top ten list, I asked a few compatriots whose taste and artistic endeavours I trust and love to suggest their own 'best of' lists for 2016.
Owen Kilfeather is a fearless, possibly even surreal, composer and improviser. He's also a pretty damn good guitarist, keyboardist and singer – really, everyone should hate him but nobody does, even though Owen gave one of the most memorable 7 Questions interviews so far.
This is Owen's top ten for 2016,in no particular order…
David Bowie – Blackstar (RCA)
Sure this will appear on heap plenty lists but it would have done so even if 2016 had not spirited Mr. Jones away. I won't add to the reams of column inches already dedicated to Blackstar save for saying it is the man himself at his best in affect and artifice, and for what remains shall just let time and repeated listenings deepen appreciation for this most elegant of parting shots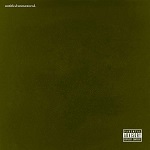 Kendrick Lamar – untitled unmastered (Top Dawg)
As the title suggests, this makes for a curious listening experience: a rough draft bounced straight from the session desk, the ever-impeccable Lamar scuzzing it in a brown paper wrapper, but the form matters not a jot: anyone who's interested in writing lyrics to any degree of proficiency would do well to study how this fellow nests rhymes.
Dai Fujikura – Cello Concerto (Ricordi)
Virtuoso writing proper, as par for course for my favourite composer of my generation. I especially like the colours from the pairing of piano and percussion.
Moor Mother – Fetish Bones (Don Giovanni)
Philadelphia-based Camae Ayewa has tugged upon the ear of many with this record, and more power to her. The fiercest artistic response to the USA's systematically violent treatment of its black population I've heard so far, a heady and punkish blend of hip-hop and spoken word shot through with draughts of analogue noise and collaged field recordings. Thirteen short and sharp pieces, impressive voice-work in both interpretation and treatment, switching from barely-intelligible gossamer-like texture to blunt instrument in a heartbeat. This is how you make an agitprop record.
Machacachakras – Masak Mavdil (Antinomia Records)
In case you should ever wonder how metal sounds as read by a flute/drums duo, look no further. Of particular note are the brief vocal interventions with Pablo Selnik double-tracking himself, which make for some delightful cassette-like textures.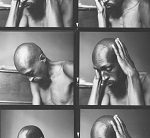 Julius Eastman – Femenine (Frozen Reeds)
One of the bright points of 2016 was undoubtedly the restoration to the contemporary canon of quasi-minimalist Eastman, who died homeless and alone in New York in 1990. Femenine for chamber ensemble (featuring the composer on piano, as well as his own invention of mechanised sleigh-bells), a piece characterised as a charged immobility giving way to rapturousness, is as good a point to start as any but, like I said, this year was for the rediscovery of a whole life's keen work, so enter from wheresoever you wish: Gay Guerilla, Evil Nigger, Stay On It and a long etcetera.
Clint Mansell – High-Rise score (Silva Screen Records)
Strictly speaking, Ben Wheatley's pitch-perfect reading of JG Ballard's black social satire is from 2015, but the Spanish general release of the film was in '16 so here it is. Mansell's most expressive score yet, with liberal use of glass harmonica (the most I've encountered in a soundtrack since Nino Rota's Casanova) perfectly underscoring the psychological dread at the centre of the film's utopian trappings.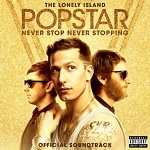 The Lonely Island – Popstar: Never Stop Stopping soundtrack (Republic Records)
This mockumentary, effectively a Spinal Tap for the Autotune Bieber generation, sank like a stone upon release; more's the pity, as it is packed with witty and barbed original songs, including the best use of Osama bin Laden in a pop chorus to date. I wish I had come up with the line "invade my cave with your special unit."
Cliff Martínez – The Neon Demon score (Milan Records)
Horror films are by a good length the most fun to score as they tend to be the most freewheeling in terms of style, affording the composer a broader gamut to play with; I imagine percussionist Martínez had a ball composing this synth-heavy nod to Italian giallo music with as deft a use of the pitch-wheel as would befit a tale of cannibalistic it-girls.
Anne Dudley – Elle score (Sony Classical)
You don't get to hear unabashedly romantic scores for thrillers so much these days and as such this one hit the spot right where it ought to, by which I mean to say I grew up on the opulence of Hitchcock and de Palma, and in this genre one cannot live on synth and perc alone.
–
With an honorable mention to Ennio Morricone for C-minoring his way to an Oscar. One chord – hats off to the wily old veteran.
–