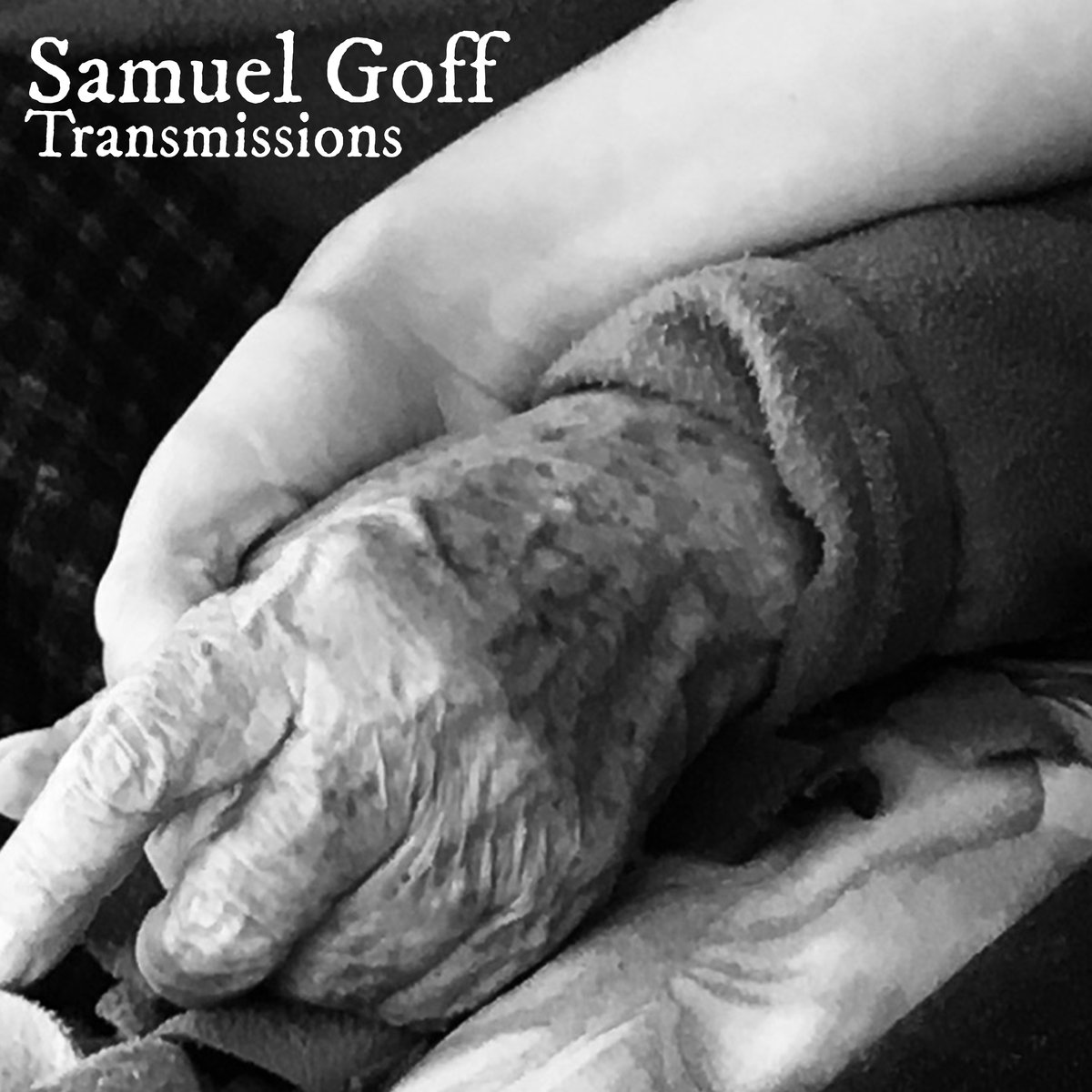 Caveat: Whatever you read here, however long I ramble on, it's unlikely I will be doing this album justice. Rich in detail, Transmissions is an exhilarating sonic ride; ambitious in scope; a multi-faceted, four-dimensional sound journey from who knows where to there.
Okay, enough blah, blah… what is it?
This is the first solo work by Samuel Goff, founding (guiding?) member of the Richmond Avant Improv Collective (previous aJN scribblings include the albums Love Lingers Like Poison in the Veins, Multiplicity, and Häxan) and, with fellow RAIC-er Abdul Hakim Bilal, one half of Among The Rocks And Roots (try 2018's Raga for some truly blissful free bass'n'drums black metal+). Transmissions is a detailed brew of industrial percussion, cinematic drama, avant textures, field recordings and throughout the whole, a thread of continuous curiosity questing through a kaleidoscopic progression of sound.
In Pikeville, fragments of old music and voiceover spin through a bucolic scene, replete with birdsong but with less 'wholesome/natural' forces quietly emerging until the overall picture is a push-me-pull-you collage of dark and light: following an explosion of piano, the sense of scene oscillates between heavenly choir and base industrial mechanism (throw in a little banjo and you're just beginning to get the picture). All that said, Pikeville is essentially a delicious taster for the science frictional landscapes of Transmissions, parts one and two. In between, we get diversions and side trips to ritual percussion (Snakebite), Bolivia (Cochabamba), mechanical futureshock (The Industrial Revolution) and meditative relaxation (Sunrise (Northern Omen)).
I could go on. Endlessly writing this review, different words each time. Suffice to say that Goff's radio scans the channels, searching not so much for a single tune but for a meaning and sense to the whole: chaos, diversity, exuberance, simple sentiment, crushing weight and moments of clear spirituality. If that sounds scattered or incoherent, then that's merely the limitations of fishing about architecture. The reality is that this endlessly transforming journey is marked by its integrity, its coherence, and a clear sense of narrative.
Samuel Goff is offering to take you on a journey, a wild ride, in fact, through the peaks and canyons of his mind. You'll want headphones…
Transmissions is available on cassette from Orb Tapes or download and CD via Cacophonous Revival Recordings.