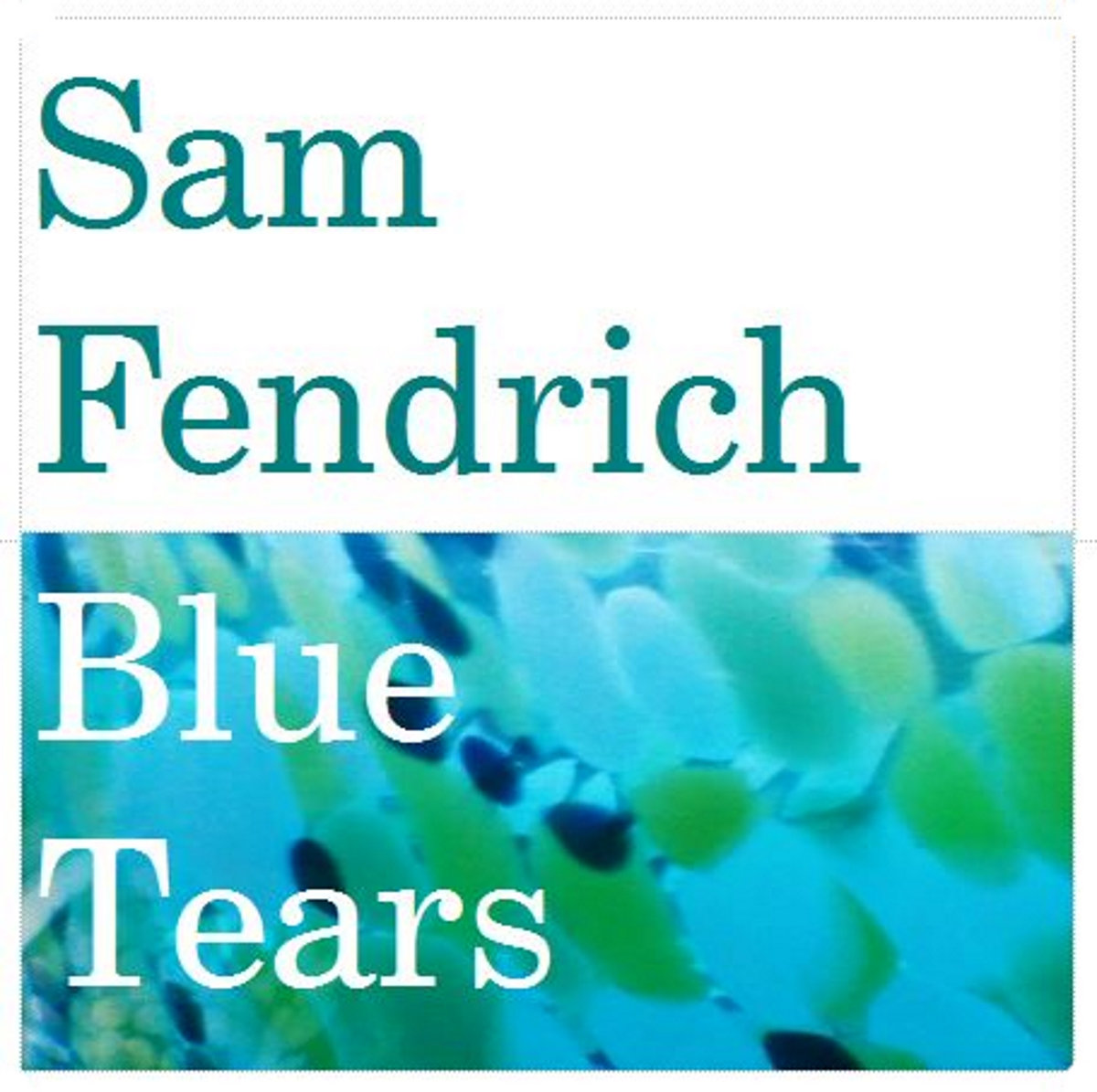 Sam Fendrich – Compositions
Konzuaala Kuzenstan – Keyboard
Fake Blues 4
Fake Blues 5 (Blue Tears)
Fake Blues 3
Fake Blues 6
Fake Blues 2
Fake Blues 1
(51:34)
Linear Obsessional LOR110
May 2018
Recorded following a bereavement, in Fendrich's own words, this is, "the blues as anguish". Featuring primarily guitars and keyboards*, and a little vocalising here and there, this is a highly personal, angular, dissonant, almost deranged, and shattered vision of the blues.
Minimalist in the sense of few ingredients but also frequently dense and overwhelming (play it at volume), standout moments include the boiling acid intro to Fake Blues 4, the slowly-resolving (or -dissolving) distorted piano on the title track, and the aching music box pop shadings of closer, Fake Blues 1. My personal favourite is Fake Blues 3, possibly the most obviously blues-y to begin with, it soon mutilates itself and recombines the resulting parts in more avant fashion.
Fendrich pours incomprehension and woe into these tunes, celebrates his oldest friend and rails against his loss. Often harsh, clearly idiosyncratic, and always from the (broken) heart, this is blues for now.
–
*…though actually "guitars" aren't credited, so if these are actually guitar sounds via a keyboard then I suppose a) they're very convincing, and b) don't I look silly? UPDATE: confirmed by Linear Obsessional boss, Richard Sanderson, no guitars. Good job I don't mind looking silly.