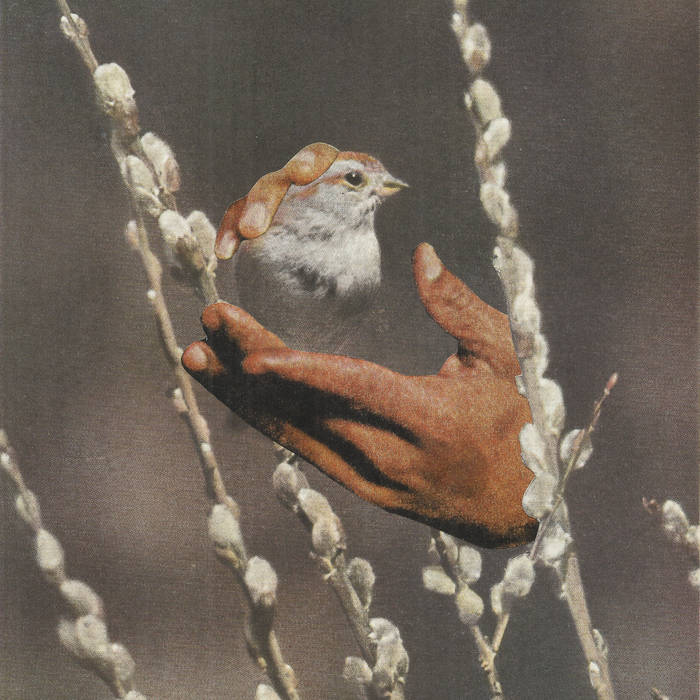 Patrick Shiroishi – alto & tenor saxophones, field recordings
The Footsteps of Crows
Grasshopper Tactics
The Crocodile's Dilemma
Be a Lion, I Will Still Be Water
When the Dog Got His Cat Eyes
(33:53)
In this solo album, Shiroishi uses few ingredients, and those sparingly. Long breathy drones evoke a wandering quality, like an unhurried but deliberate stroll through a variety of scenes and ambiences. Underneath bells tinkle, birds cheep, blocks are beaten, electronics crackle, a voice recites, and bombs unexplode. Shiroishi's mother reads tankas (31-syllable poems) written by his grandfather – often as unexpected interventions mid-track – and the effect, strangely, is to add a sort of structural sense to the overall album – despite my inability to understand the language.
With regard to the individual tracks, in Shiroishi's own words,
"…all of the saxophone parts were recorded live…  Two pieces focus on overtones via tenor and alto, two pieces focus on playing the alto and soprano simultaneously, with the fifth piece playing the soprano into a snare drum to create a kind of feedback with the instrument interplaying with an audio recording of an atomic bomb slowed and and reversed."
If only out of respect for Shiroishi's heritage, I'd like to avoid making a lazy cultural reference to a well-known three-line form of Japanese writing but hey, he started it with the tankas… the short running length, the touch of nature in the field recordings, and the simple pellucid clarity of the saxophone – both in tone and expression – creates an ambience at once poetic, meditative and spiritual, and also intensely alive. Recommended.
–