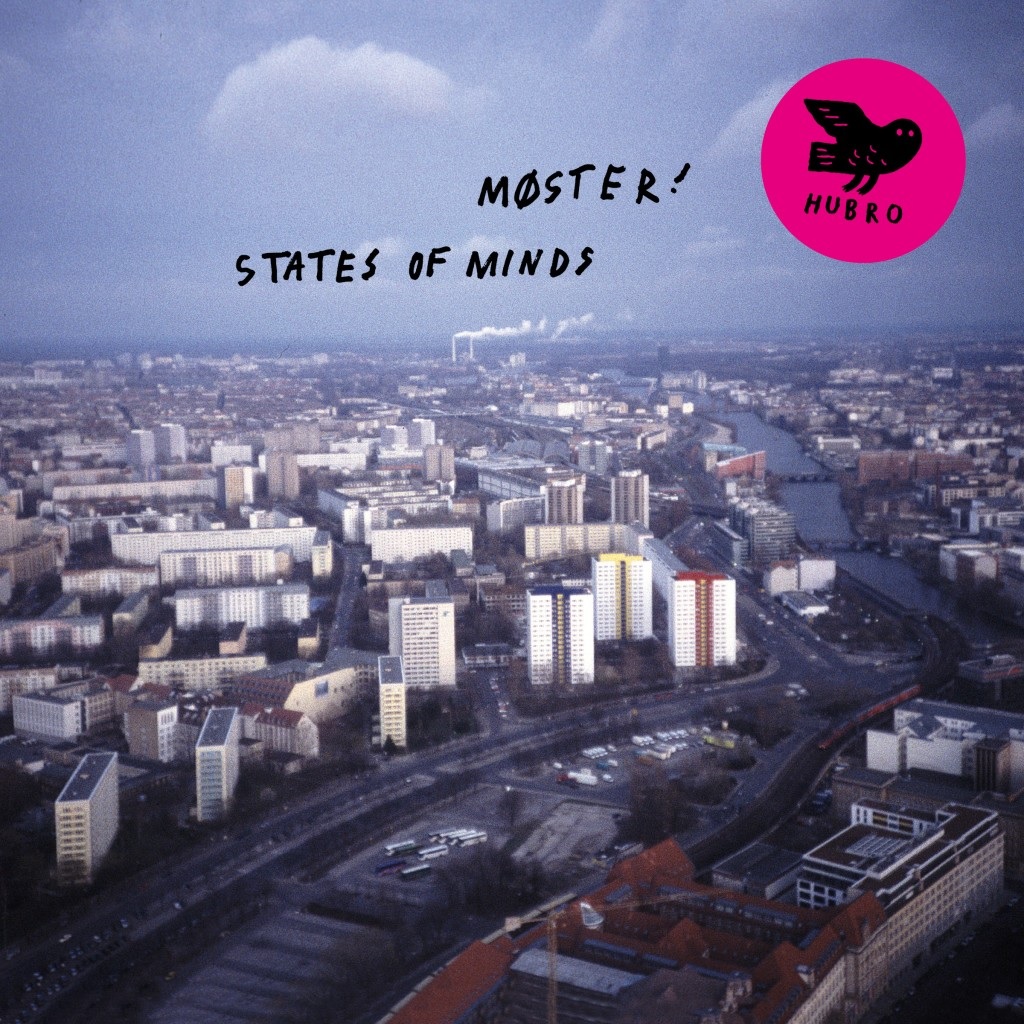 Kjetil Møster (saxophones, clarinet, electronics, percussion, drums)
Hans Magnus Ryan (guitar, electronics)
Jørgen Træen (modular synthesizer, lap steel guitar)
Nikolai Hængsle Eilertsen (electric bass, electronics)
Kenneth Kapstad (drums)
Brainwave Entrainment
Unhorsed by Chivalry
Plate Sized Eyes
Mystère
Bow Shock
Life Wobble
Phantom Bandotron
Sounds Like a Planet
Mon Plaisir
What a Flop Waking Up
(82:31)
Duper Studio, Bergen, 2016-17
Hubro Music HUBROCD2577
Epic is an overused word these days, a four-letter puff of self-importance applied to oft-derivative works. So permit me to offer some fresh clarity: Møster's States of Minds is epic. In fact, an image of the album cover will undoubtedly appear next to "epic" in the updated edition of your avant-prog-jazz-blues-experi-noise dictionary (would that such a tome existed!)
This double concept album is epic in length, scope, ambition and, crucially, execution. Tough to pull off: 80+ minutes of widely varied and dynamic textures, rhythms and tones that coheres beautifully into a single, extended experience.
The opening Brainwave Entrainment acts as a kind of sampler menu or trailer for what's to come. Over its 20 minutes the bubbling synths, fx, simmering bass, blues touches, free jazz splashes, guttural reeds and pure electronic fun combine to produce an unpredictably adventurous whole. In fact, the ubiquitous but sensitive use of electronic textures together with the muscular acoustic approach might be the album's core thread.
Unhorsed by Chivalry is a twisted, shuddering blues-funk groove married to backwards guitar and stabbing sax… before erupting into some fiercely exultant prog riffing… a cloud of distortion… and finally, a solo that evokes the image of Coltrane soloing with late-70s King Crimson (now there's a thought).
And on it goes… the lunatic lap steel of Plate Sized Eyes, the soulful late night lyricism of Mystère, the relentless 'guitar-nado' of Bow Shock… and that's just Disc One. If anything, Disc Two dials up the intensity and scope of expression (witness the languid-yet-inevitable slow burn of Phantom Bandotron).
To sum up, either disc alone would've been a formidable follow-up to 2015's When You Cut Into The Present or the previous Inner Earth, but as a double album this is some kind of defining achievement: States of Minds is ambitious, confident, genre-free new music with the potential to grab rockers, jazzers, electronic freaks and anyone else willing to have their envelope pushed. It's stuffed with new and exploratory sounds but also managing to sound like the best space-rock album you never heard in your life.
–