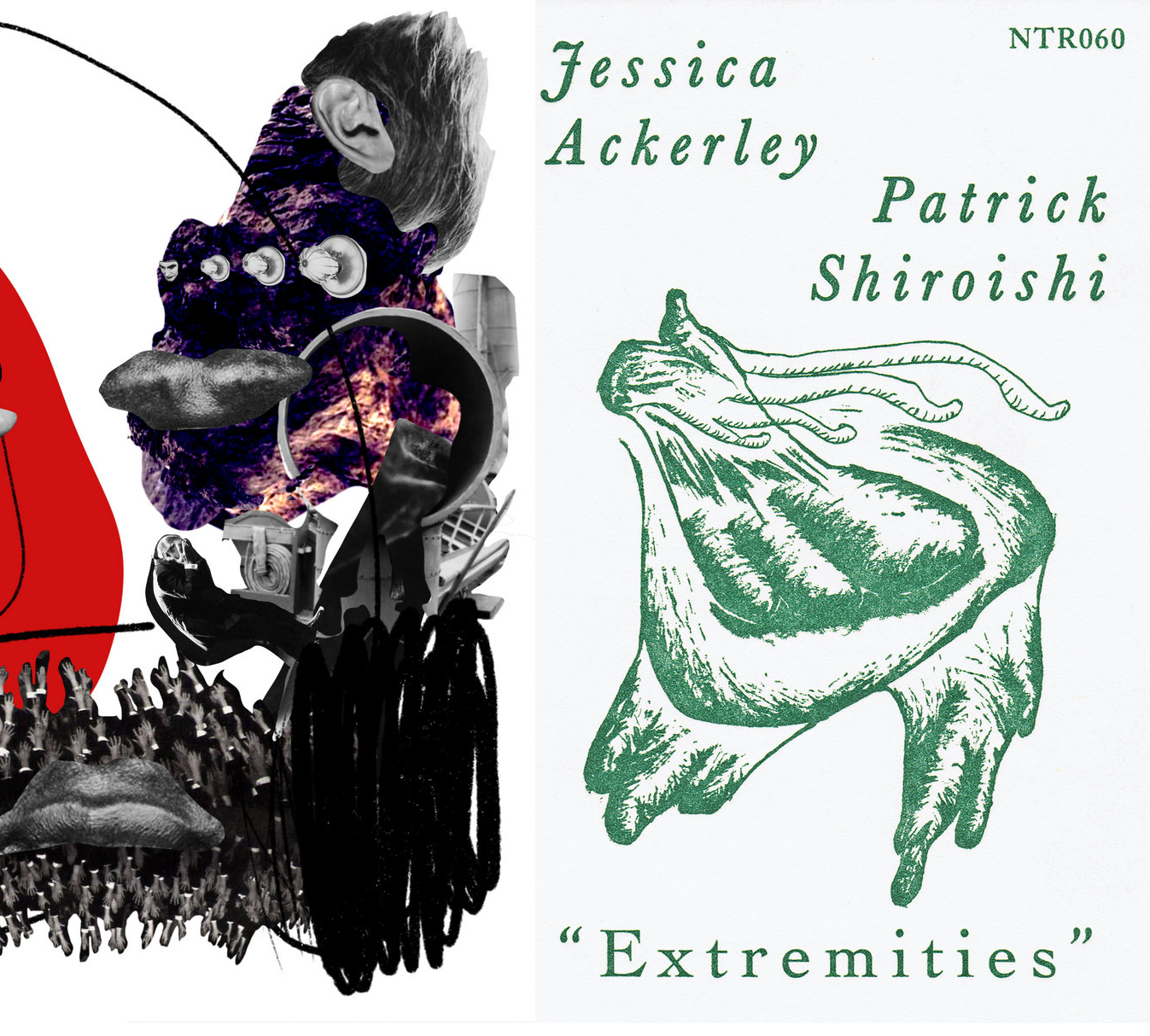 Two new albums, both available as downloads and very nice cassette editions, featuring  the prolific and inventive saxophonist and composer Patrick Shiroishi, both duos, each fascinating in their own right, each well worth seeking out.
I'm a great admirer of Patrick's work, while I must admit electronic/multimedia artist Eldar Tagi was new to me when I first listened to this album – I wasted no time in searching out more of his stuff, and very good it is too. Fort Evil Fruit consistently releases very interesting material.
The combo of Shiroishi's sax and Tagi's arsenal of electronics and processing works well – noise, layers of sound, skronk, glitchy fragments as the gizmos get to work on the sax – nicely, nicely, as Lester Young was wont to say. Each artist complements the other, which is the best kind of collaboration.
It's hard to pick standout pieces when the quality level is this high, but I particularly liked "Herebefore", which starts out with a nicely woozy melody before the electronics and horn meld and mutate, and then rises in urgency before entering a quieter but possibly more uneasy zone, and "Fragments of I", with its drones buzz and deceptively gentle sax … it could work very well as the soundtrack to a David Lynch movie.
An excellent album and a duo I hope work together again.
Cohesion
Herebefore
Unvoiced and Undone
Fragments of I
(29:50)
Fort Evil Fruit
Patrick Shiroishi – alto saxophone
Eldar Tagi – electronics, objects, production
Flock is available for download from Fort Evil Fruit and Patrick Shiroishi's Bandcamp page.
–
Like Flock, this album documents the first time the two artists involved have worked together  and is again a fascinating thing. NYC-based Jessica Ackerley is a very precise and adventurous guitarist –  genre labels can be distracting but if I say jazz/ free improv/ art rock, you may get a rough idea of the ground she covers. Or not. She makes an ideal sparring partner for Shiroishi and, not to repeat myself, I do hope they play together again.
Extremities is a fine album, two musicians all over their instruments, ripping it up. There is a lot of skronk, of both the sax and guitar variety and you'll hear no complaint from me – both artists throwing out  jagged lines, with melody rising up through the squall. lovely stuff. "Bulderdash", the longest piece on the album, is as good a mission statement as any, the horn and guitar circling each other, intricate runs flying past like shrapnel.
There are lots of other textures too, like those found on "Basement Runic", a quieter piece, almost pensive, and  the rather fetchingly named "Hello Fairies", the all-too-brief coda, a lovely little moment of melody. The album covers a lot of territory, with all the energy and wit you could hope for, and does so very, very well.
Popcorn Spackle
Muss Up
Meteoric Deed
Basement Runic
Din Din Stridency
Bulderdash
Short Circuit
Drum and Paper
Hello Fairies
(45:08)
Notice Recordings
Jessica Ackerley – guitar
Patrick Shiroishi – saxophones, percussion
Extremities is available for download from Notice Recordings and Jessica Ackerley's Bandcamp page