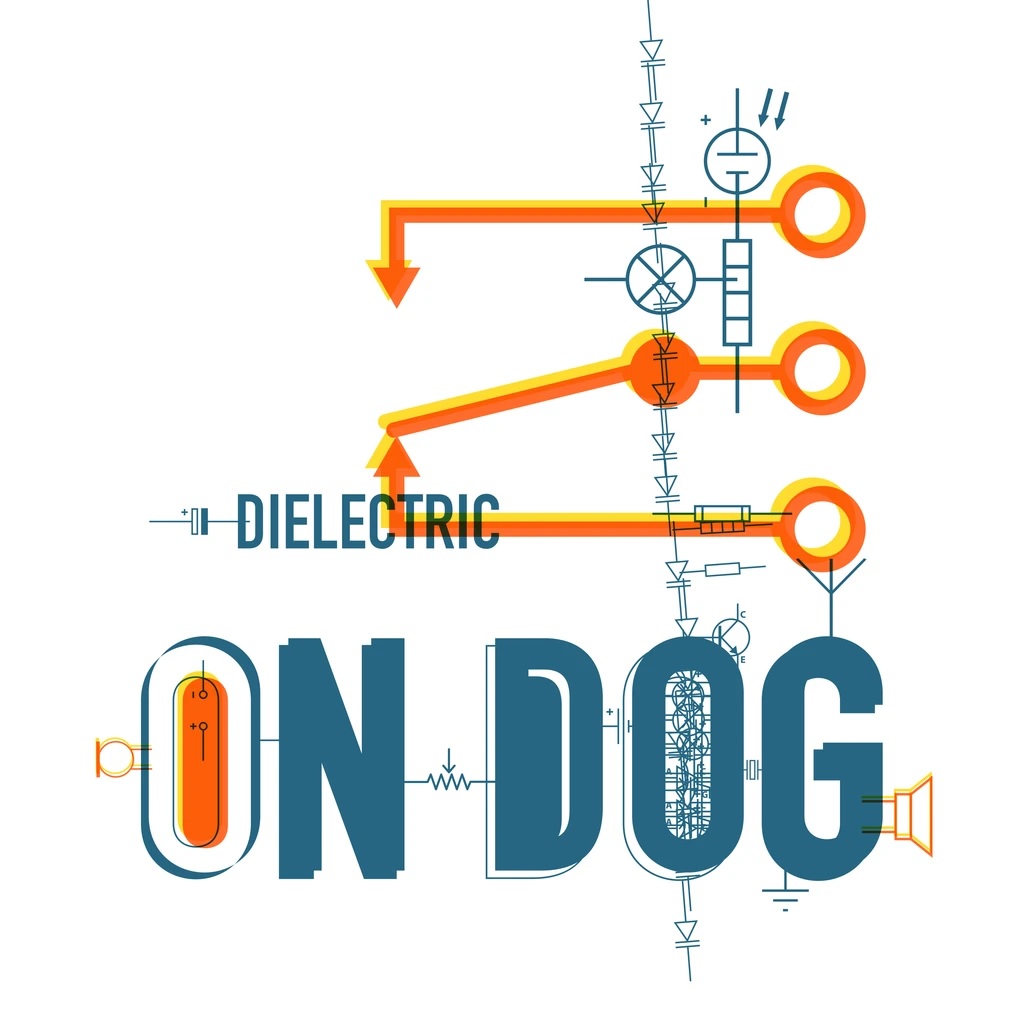 On this third release, On Dog's compositional approach is salted with improvisation and the sound palette adds synthesizers and electronic textures to create eleven tracks of utter individuality – one second pure ebullience, the next complex sorrow, the next bobbing for past references to turn inside out…
On Stray Dogs I, Bon's flute saunters, whimsically unconcerned, flâneuring its way through a strange ambience, at times creeping and claustrophic, while Scardino's baritone stalks alongside. An odd couple conversing, declaiming and observing. In contrast, J'accuse, Mancoose is strident, buoyant, jazz-y, prog-ish… imagine a military (kind of) march performed and embelllished by loose, lurching subversives. As the mood changes, shifting downwards, off-centre guitar chords underpin and undermine, drums flap and pound, and we're left suspended, waiting for…
Random thought: part-way through Nimmersatt, I found I was imagining a sombre, moody Duke Ellington Orchestra. Bizarre, I know, but… in fact, there are many fleeting familiarities throughout this album, memories refracted through a darkened funhouse prism. And for all the stylistic variance, it flows. It jumps but never jars, each surprise turn reveals a new vista.
On Word of Mouth, the baritone and bass voices together with slow footstep percussion create a quasi-funeral air, almost hymn-like (if it's a wordless hymn in praise of an avant-god) leading into the atmospheric Möbius drones and fog-voices on Elliptic. Schnauzers is upbeat but dark, heavy but easy to ride, a frenetic melange with oomph in which the three-horn line up creates a nimble density that is oddly uplifting.The Cat Takes Revenge And Kills Curiosity appropriately toys with the listener, gently at first, surrounded with percussion, then Solborg's guitar walks the brink with stately atonality before Dielectric's feedback sculptures, high-droning reeds and leaking-steam cymbals bring us to an abstract finish, all planes and smears of sound.
Stray Dogs I
J'accuse, Mancoose
Nimmersatt
Chebyshev Chihuahua/Stray Dogs II
Pipes
Slides
Word of Mouth
Elliptic
Schnauzers
The Cat Takes Revenge and Kills Curiosity
Dielectric
(49:23)
ILK307
Piero Bittolo Bon – alto saxophone, bass clarinet, flute & voice
Francesco Bigoni – tenor saxophone & clarinet
Beppe Scardino – baritone saxophone & bass clarinet
Mark Solborg – guitars & electronics
Marc Lohr – drums & electronics
Dielectric is available from ILK Music.