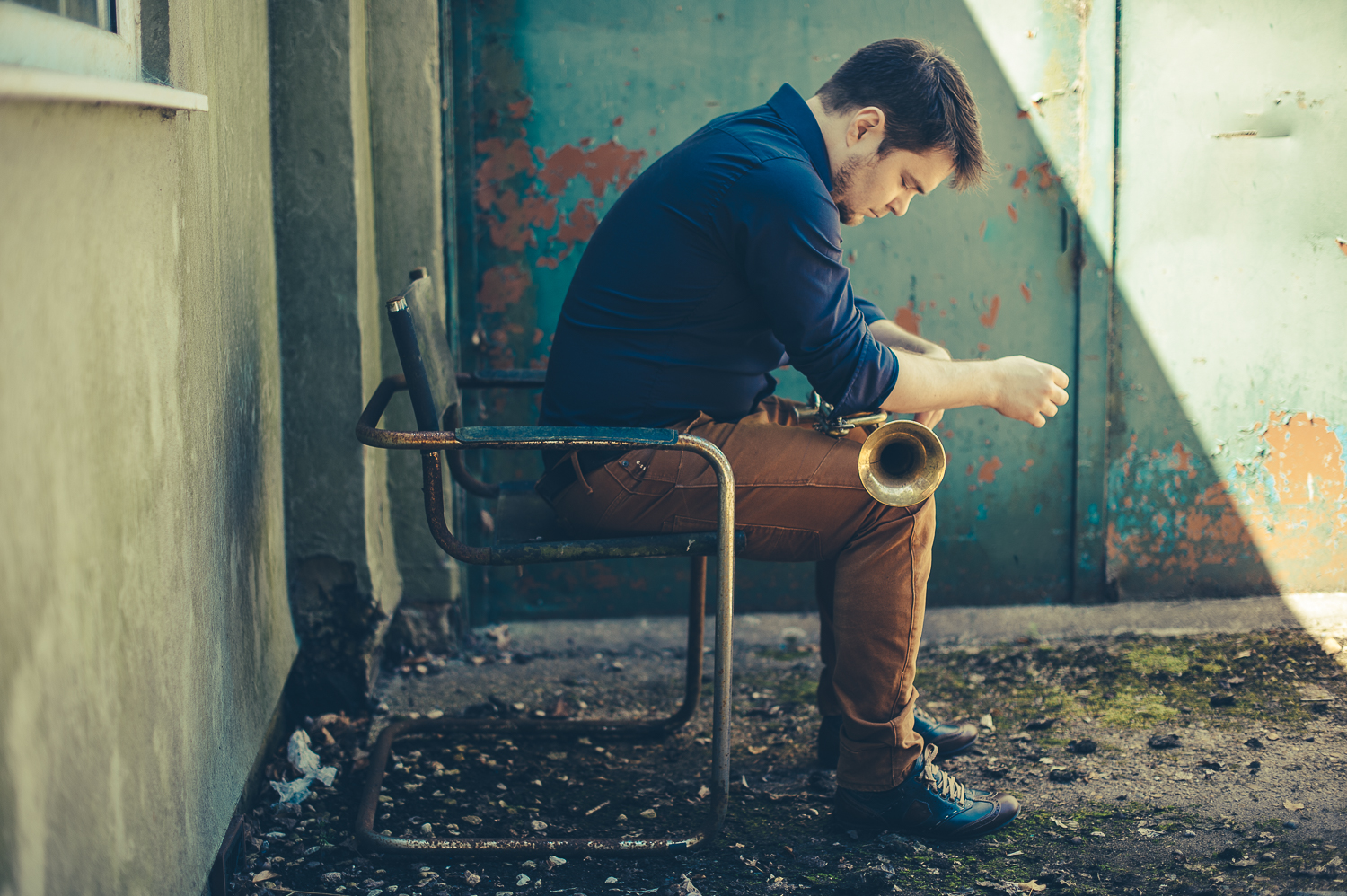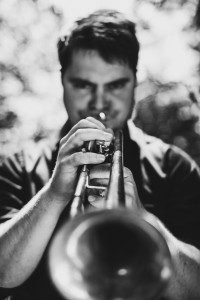 Featuring on many people's 'best of…' lists, 2015's "Bullhorn" is arguably Verneri Pohjola's most successful/recognised recording so far. I was lucky enough to see Pohjola play back in 2004, when the Ilmiliekki Quartet made their first appearance at Tampere's Jazz Happening. Lyrical, melodic, subtle, and many other words have all been overused, so let's just say that I was gripped for the entire set (and I speak as someone easily distracted) and the quartet's presence on the 2015 programme drew me back to Tampere last year. Since then, Verneri Pohjola has engaged in ceaseless collaborations, three albums as leader, and with "Bullhorn" has long since left behind that "rising star" tag. Oh, and there's a 3rd Ilmiliekki disc due…

1. What was your first musical instrument, and what did it mean to you?
It was the piano. We had a schimmel piano since my mother played it occasiolly for extra income. She was a dancer in a modern theater group at the time so she sometimes accompanied some dancing lessons. I liked very much just to fool around with the instrument. I was also put on piano lessons at the age of 7, but I hated it and put up such a fight that my mother let me quit.
2. Who or what are you listening to at the moment?
I just received Joonas Haavisto's new album. That's the most recent. I didn't finish it yet though, because my days are so full of work that I rarely have the time and the energy to listen to music nowadays. Which sucks actually. I'm the kind of listener that devotes himself to one album at a time. I listen to the same album over and over again for a while before I move on to the next one. It's always been that way for me, but I've learned also that it's an excellent way to learn about music. You go back to the interesting parts more than you do to the not so interesting parts. And you learn in the process not just about the interesting stuff in the music but also how they are placed in the whole.
3. What's the starting point for a composition?
It can be anything really. It can be a melody or a bass line, or it can be just an abstract inspiring mood. Or it can very simply be a deadline as well to be honest. Starting a composition is not like starting a journey, as you don't really have to start from the beginning. You gather ideas from different sources and corners of your mind and then you try to fit the pieces together in a satisfying way. Then often after building something from the pieces you've gathered you zoom out and you realize the mess you've made. And you throw away most of the stuff and if you're lucky you're left with something you like. And then you just repeat that. The most fun part in composing is when you reach a point where the tune's essence is suddenly in front of you. If you reach that point, where you see the real core of the tune, you know you have done most of the difficult work.
4. What are you most proud of?
Of growing up to be a full person. Also my son and my parenthood, my "dadness".
5. Name one person with whom you feel you have a telepathic playing relationship, and why.
There are a few actually, all my band members for example could be ranked telepaths. It's not easy to choose just one. But if I have to, I'll pick drummer Mika Kallio. Maybe it's just his greatness, but whenever I play together with him, I feel I can play anything or nothing and it's always the right solution. But this applies to more musicians than just him. It probably has something to do with an easy child-like attitude towards improvising combined with a high level of instrument control. And also personality, compatibility is important. Different people bring out different qualities in me.
6. Where do you stand on the streaming/downloading/file-sharing/musicians-not-getting-paid-for-their-music debate?
I'm between hope and anxiety. I think streaming without real revenue to the artists is very problematic especially for the music itself. If most of the resources are directed to "clickhogs", other music is left with very little room to develop. Click based revenue is not only bad for music. It's bad for every type of content there is in the world. Pretty package, no substance. But I've always been a fan of new technologies as well. I think there is hope for quality music streaming as well with better revenue to the artist, but most importantly better experience for music lovers. I think what Imogen Heap for example is doing is interesting.
7. What's next? (musically, geographically, recording, tours, ensembles, anything…)
I'm currently working on my next albums tunes. The process is very delicate and I don't want to jinx it by talking too much about how the music will be. i will be playing other interesting projects in the meanwhile too. For example my forthcoming collaboration with Pascal Schumacher which involves two other musicians from Finland in addition. Electronics will be a major part in this. Thus we call it Electroventure. I will also be participating in Sylvain Rifflet's residency project in Luxembourg this spring. And there's two interesting duo projects too. One with Aki Rissanen, who just released his new trio album with Edition Records and one with Mika Kallio, the Finnish drummer I mentioned earlier. Also other stuff with so many wonderful musicians. I feel very blessed about it.
"Bullhorn" is available from Edition Records and Verneri Pohjola's own Bandcamp page.
Previous 'solo' albums, "Aurora" and "Ancient History" are available from ACT Music.