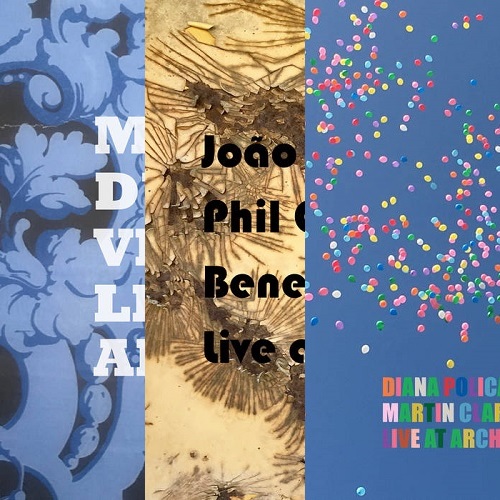 OEM Records has released three live recordings of performances at Arch 1 in London to support the venue during the coronavirus lockdown. All three are worth your time and love, though I fear I may have achieved peak aJazzNoise indulgence in the descriptions below. Ah well, it's all in a good cause…
Pascal Marzan – ten-string microtonal guitar
Phil Durrant – octave mandola
Martin Vishnick – guitar

All strings, a variety of tones (and micro-tones) creating a pointillistic audio feast – no strumming here – a sound palette and triple technique to create a subtle and suspenseful impending terror. The atonal plucked equivalent of walking down a darkened corridor in some eerie dreamscape. You won't wake up because you're not asleep (?) but there's a definite frisson – the soundtrack Hammer House of Horror really should have had. Strings scraped and scraping against the blackboard of the subconscious as well as the ear.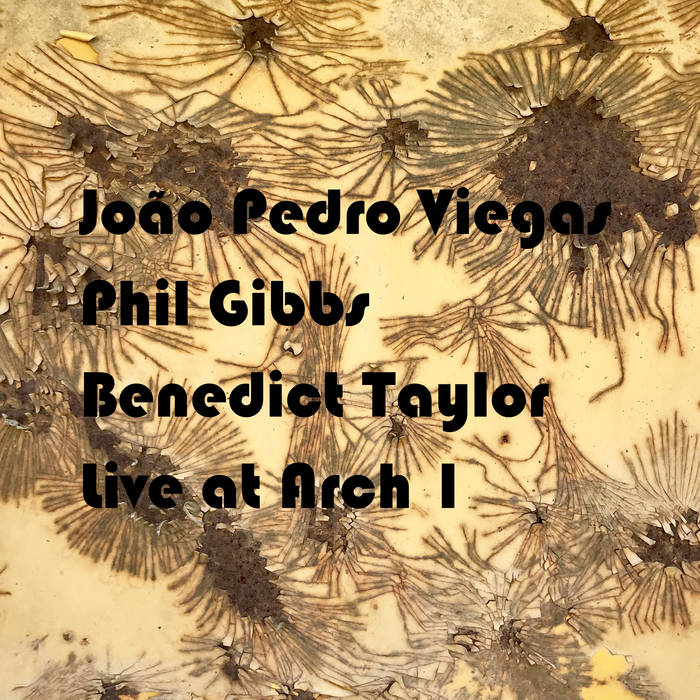 Phil Gibbs – guitar
Benedict Taylor – viola
Joao Pedro Viegas – bass clarinet

All bubbling flow, gentle sawing of the cerebrum, and low eruptions – a subtly alien trialogue, intercepted and only partially understood, to be repeatedly puzzled over. Declamatory, then suddenly intimate, the ear leans in to catch the quiver of horsehair on catgut and miniscule reedy vibrations. Resist the volume control; that's too easy and uneasy eavesdropping is much more satisfying… the return to a normal conversational level is a shout – recoil at the sudden lash, in fact a mere caress. Everything is detail. Everything has meaning.
Diana Policarpo, drums
Martin Clarke, saxophone

A punctuated lament, a quietly joyful cry for help. Saxophone sings, softly eloquent, flirting with fragility, slowly ascending and expanding… Percussion underpins and undercuts, scaffolds and swipes, a delicious structural uncertainty. Exquisite moments emerge as natural formations, inevitable – pure, delicate whispering against subtle rumbling rolls, metallic highlights lightly burnish the sound image, inviting the breath to give voice…
All three Arch 1 albums are available for download from the OEM Records Bandcamp page.