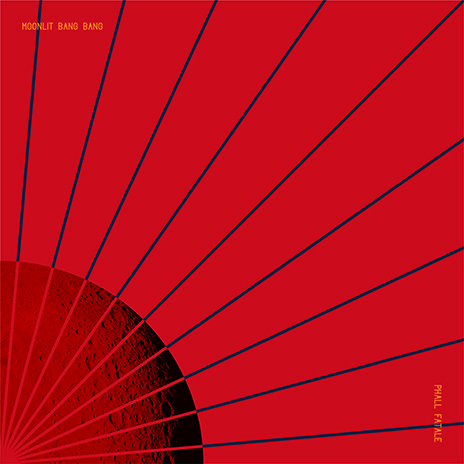 Joana Aderi (voice, keys, electronics)
John Edwards (double bass)
Joy Frempong (voice, keys, electronics)
Daniel Sailer (double bass, devices)
Fredy Studer (drums, percussion, metal, bowed gong)
The Girl, The Beat
Sugar Drops
Electric Eel
Fish Tank
Ring The Bell
Crocodile
Tree House
Funny Money
Un Grand Sommeil Noir
Sleeping Beauty
Manic Depression
Night

Belair Recording, Biel/Bienne – 5 to 8 July 2014 and RecPublica Studios, Lubrza – 28 August to 3 September 2014
Qilin Records / Slowfoot SLOCD028
It's only January but this might well turn out to be 2016's most ingenious/experimental/accessible/confounding, and unclassifiable, release.
The line-up is unusual. Pivoting around Swiss drummer Freddy Studer is a symmetrical arrangement of Joana Aderi and Joy Frempong (both on vocals, keys, and electronics), and John Edwards and Daniel Sailer (both on double bass, the former acoustic, the latter electric and 'effected'). The result is a set of songs varied in style and impact and has the potential to grip any listener. For sheer fun, you can simply enjoy the unpredictable catchiness of the tunes; whereas those who enjoy a little beard-stroking contemplation can tease out the stinging vocals and improvisatory flights of fancy.
The songs vary. The Girl, The Beat is straight pop (well, as straight as Phall Fatale are likely to get) with a playfully skewed perspective.
Crocodile is fuzzed out and in your face.  The 42-second scat-like Ring The Bell is a showcase of synchronised percussive vocals but also caused a spontaneous and delighted smile (anybody who remembers the crimps from The Mighty Boosh may react likewise). For a clear example of early 80s-impacted politicised pop check out Funny Money's indictment of our broken financial systems. There's a dark and introspective interlude with Varèse's Un Grand Sommeil Noir, and a heavy version of Hendrix's Manic Depression with a genuinely harrowing vocal introduction leading into an artificially upbeat rhythm (if the original was a vehicle for guitar pyrotechnics, this is a stark commentary on the titular illness).
All in all, a rather avant-(disre)garde of traditional genre boundaries; I liked it a lot. The last time a 'pop' record grabbed me like this was probably The The's "Infected" – a pleasing coincidence then that these two albums, separated by nearly three decades, were both produced by Roli Mosimann
And the best bit? It all hangs together beautifully – all the sounds and colours, the excess and restraint, the improvisation and electronics, have a cohesion that bespeaks a real band, with love for the material, that moves and sounds as one. "Moonlit Bang Bang" has a great deal of surface appeal with no shortage of added depth.
("Moonlit Bang Bang" is released on 15th January, available in CD, vinyl and digital formats from Slowfoot.)