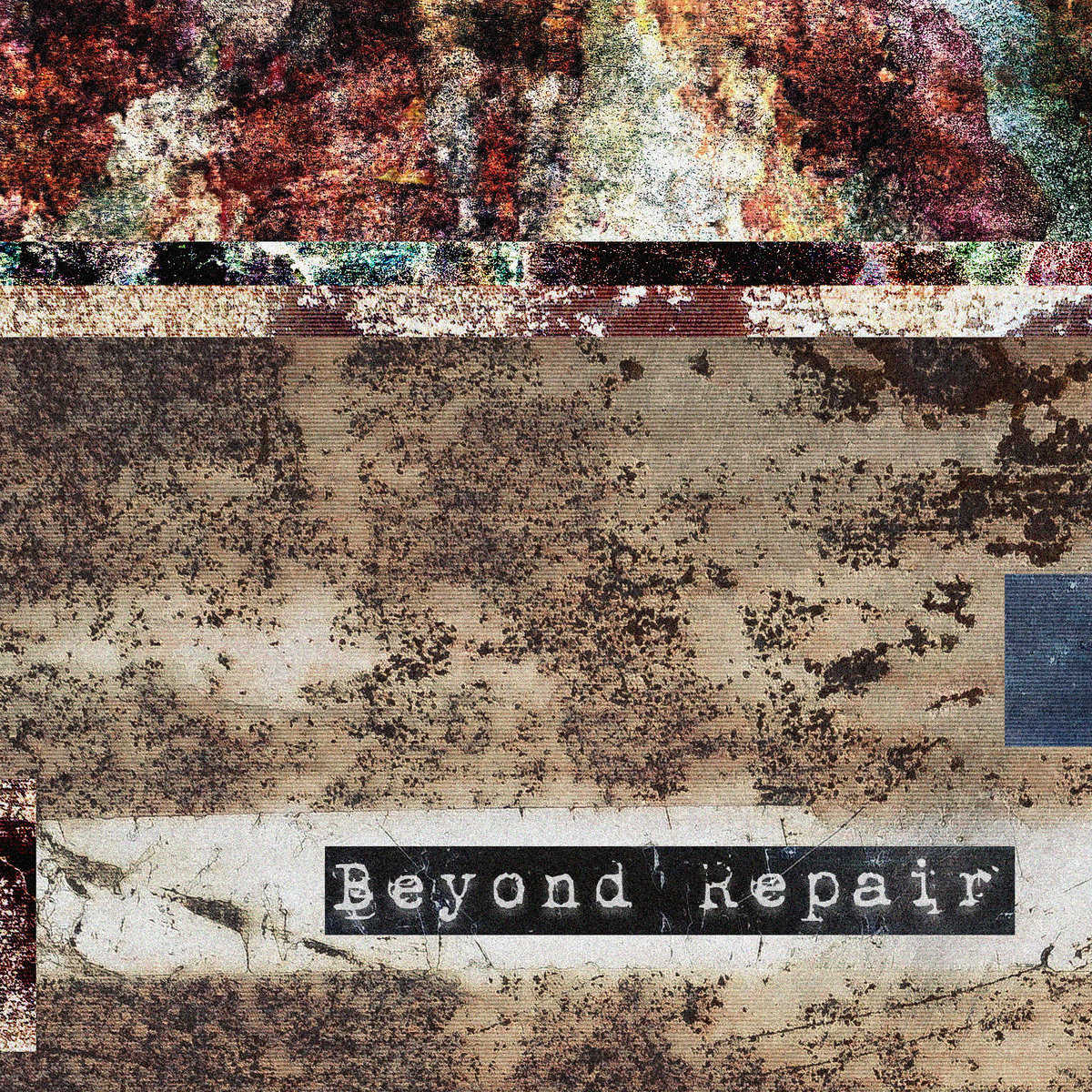 An otherworldly set of tunes channelling a loosely-assembled freak-jazz vibe.
A broken-noir soundtrack, oddly disturbing and full of disintegrating ennui.
An avant blues-jazz kaleidoscope; each crystal facet inevitably evolving into the unexpected.
The piano scaffolding of Fixed, embracing a landscape out of phase, shifting, blurring, with no secure or predictable footing. The empty, damp streets of Sleepless echo to Lund's muted horn – more Rick Deckard than Sam Spade. Hangover Blues staggers relentlessly on, chasing the ethereal saxophone light. From Tension to a dream of entropy. The Letter conjures the neighbourhood odd guy's garage laboratory… A broken mechanism walks in uncertain circles in Klirrquietsch's detail-rich darkness. Jones' djinn-like soprano saxophone is the Ghost in the Machine. All things end and the stately and static-drenched Broken leaves us with a handful of sonic dust, structure crumbling on the wind.
Steeped in a subdued surrealism, the sounds on Beyond Repair are often isolated, separate, combining at a distance… With various lockdown projects in 2020 trying to show that musicians can still come together (play in the spirit of 'face-to-face') despite physical distance, gnaarf has (knowingly?) emphasised the current separation. For all I know, this was recorded with everyone present, in close proximity, but the sense of distant sounds interacting from afar pervades this album.
Fixed
Sleepless
Hangover Blues
Tension
The Letter
KluirrQuietsch
Ghost in the Machine
Broken
(42:35)
Xtelyon Records
gnaarf / Karl Pelzmann – all instruments, except…
Lara Jones – saxophone (#1, 3 & 7)
Espen Lund – trumpet (#1, 2 &4)
Beyond Repair is available for download from the gnaarf Bandcamp page.