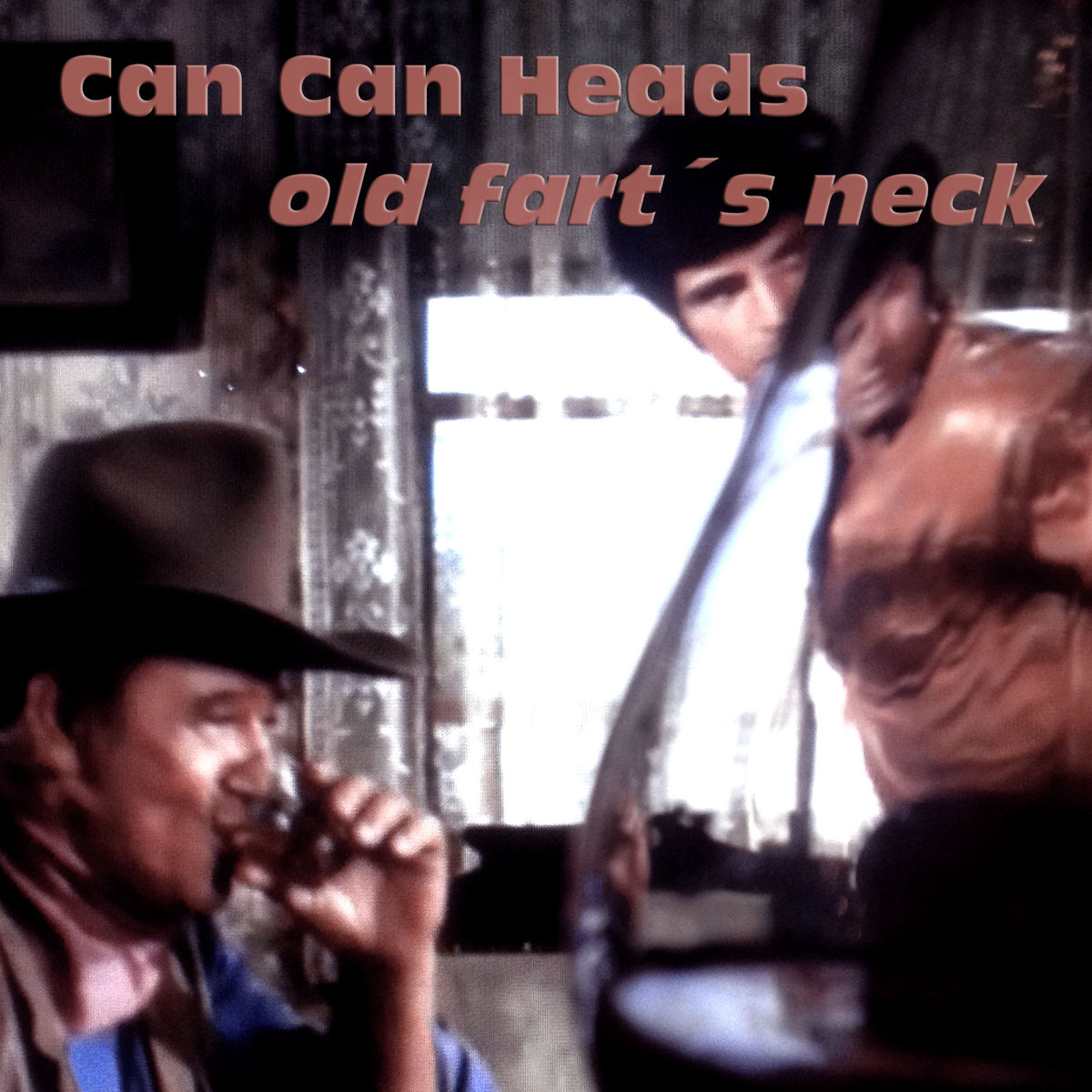 Jannu – drums
Raine – guitar
Tomppa – bass
Janne – saxophone
Mikko – vocals
Conflict of Uninterest (live)
All Men Play on TenZenMen
Feeding of the 5
Robottipunk
Loch Ness Eskimos
Urea Mocca
Not Bite (live)
(13:28)
TenZenMen, recorded Finland 2004-16
Who are Can Can Heads? To quote Arttun Tolonen in the press release:
"Hailing from a barn in the flood-prone flatlands of Bothnia in western Finland, Can Can Heads has been kicking against the pricks for over two decades. They've managed to avoid all contact with the roaming searchlights of media attention by skulking from one margin to another: punk, no wave, free jazz, noise. All this goes into a blender and out comes something the band itself tends to call 'Ramones meets Albert Ayler'." Sounds good so far…
This EP? – it's short; less than a quarter of an hour – has all the edge of the rawest rock'n'roll or punk, with a sax-led freedom and skronk that results in a weirdly satisfying hybrid.
The vocals on the jagged, lurching Conflict of Uninterest are more like spoken poetry than sung lyrics, and to the non-Finnish speaker, the language has a cadence that is somehow simultaneously portentous and comic, which suits Can Can Heads down to the ground.
All Men Play on TenZenMen is a short guitar-bass-drums hammer session. Feeding of the 5 starts with an inspired saxophone/guitar collision plus touches of 80s video game keyboard sounds sprinkled over the top; then the second half is a prolonged oscillating feedback drone. Robottipunk is just that: a one-minute instrumental clearly discovered in some kind of late 70s time capsule. Loch Ness Eskimos is echo-y No Wave nonsense of the best kind, hypnotic, circular and ultimately travelling nowhere which, some days, is exactly where you need to be. The revoltingly-named Urea Mocca (on offer this winter at your nearest Starbucks) is an angry blurting noisefest.
Finally, Not Bite at three and a half minutes is by far the longest track and perhaps best encapsulates Can Can Heads' marriage of pulsing punk rhythm and violently smeared abstract free jazz squawl (with added sax from Sami Pekkola and Taneli Viitahuuhta).
Weird, wonderful, noisy and strange – just don't ask who the "old fart" is, or why John Wayne seems  to be on the cover…