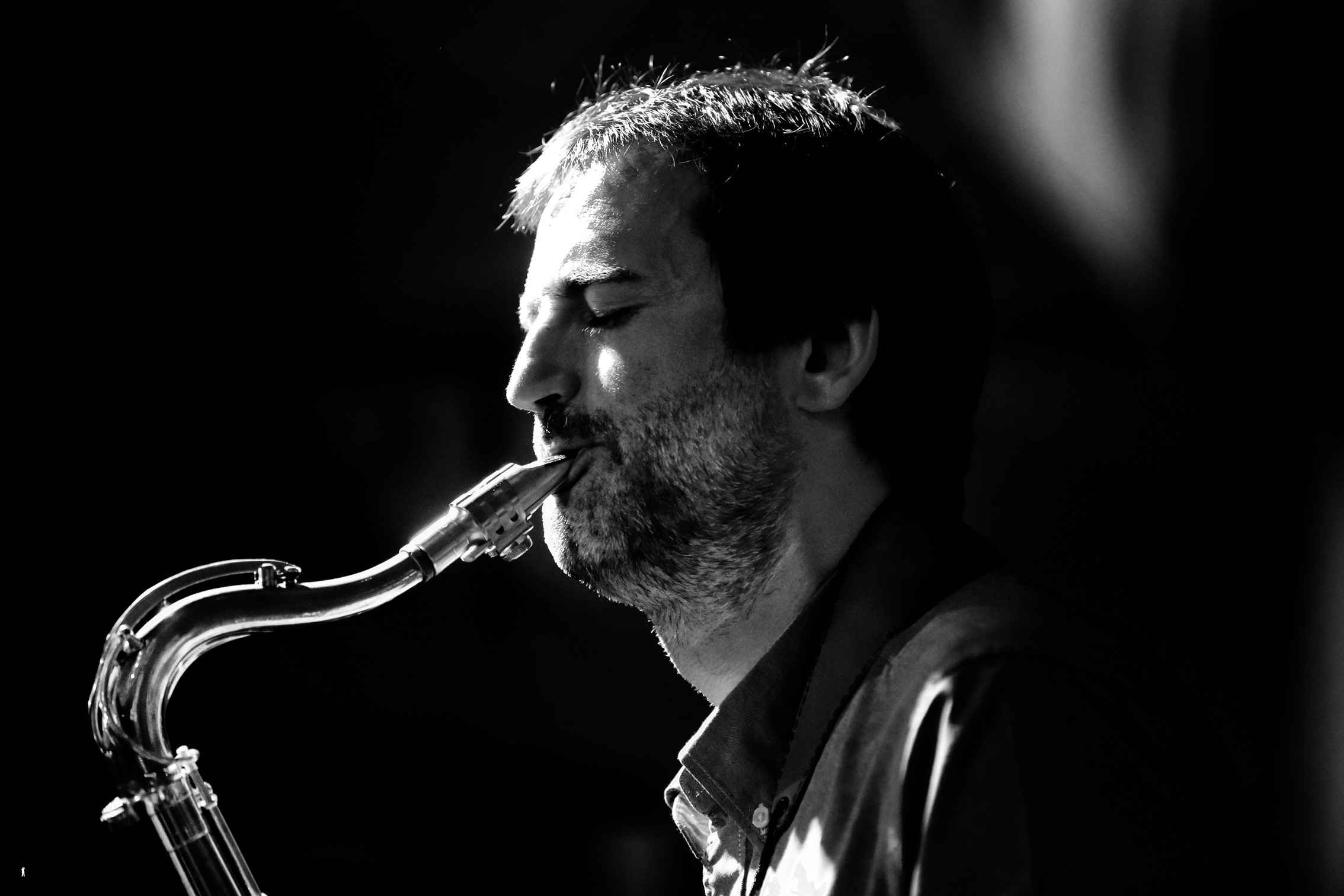 Miguel Fernández has the dubious honour of being one of the first artists I reviewed for the UK's Jazz Journal: his 2010 quartet disc, "Transplanet Species". The review was brief (space was tight) but positive and it's a disc that still gets played every now and then all these years later, which is always a good sign. From there, I fortuitously stumbled across Miguel's work with MUT Trio, with Albert Juan and Oriol Roca. It's jazz, but sparse, elegant (and eloquent) cliché-free jazz with an emphasis on open improvisation. MUT Trio's latest disc, "My Ship" (with guest Masa Kamaguchi on bass) was recently released on Barcelona's Fresh Sound New Talent label…
1. What was the first music you ever bought, and the most recent?
The very first record I bought it was "Another Hand" by David Sanborn in the vinyl format. I was shocked at sound coming out from an instrument played by someone named Bill Frisell was recognizable as a guitar, a pleasurable discovery for me. The most recent record I got was "Joy in spite of everything" by Stefano Bollani; Mr Frisell is surprisingly on board again.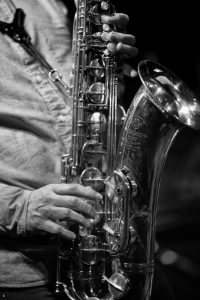 2. What's the balance of preparation vs. improvisation for the average recording
It depends on the musical context I am in. I mostly play saxophone and some melodies should be read with high accuracy; that part needs preparation. On the other hand, I know that when somebody calls me for a recording it is because they trust my approach to music, and that part is never prepared. As Wayne Shorter proclaims: "How are you going to rehearse the unknown?" I can say that 20% (preparation) versus 80% (improvisation) would be my average.
3. Who is the most inspiring person you've collaborated with, and why?
Many persons have inspired me but I could say after my short experience that it is YOU who leaves yourself inspired or not in the moment. It's hard to explain with words, anybody interested in talking about this I would gladly invite for a coffee.
4. What are you most proud of?
Persistence.
5. What do you think of the music scene in Barcelona compared to elsewhere?
I feel very sad how a rich city like Barcelona has such a poor soul in terms of hosting arts and culture in general nowadays. Probably when I play in a different scene, I perceive just the good aspects, but even then I think that the public and the institutions (in that order) are not interested in this kind of musical expression in Barcelona.
6. Where do you stand on the streaming/downloading/file-sharing/musicians-not-getting-paid-for-their-music debate?
This is an old-fashioned discussion, the world and technologies are running fast and this is the real situation now. We should accept it and design our new role to keep going ahead.
7. If money and time were no object, what would your next project be?
I would love to improvise over Berliner Philharmoniker playing Stockhausen or Berio.
–
To hear Miguel Fernández at play…